Trade-in & Upgrade
Mobilize much more customers to trade-in
Mobilize much more customers to trade in
With over 2 billion idle old phones sitting in drawers around the world, the time to motivate customers to trade in their phones has arrived. MCE's Trade-in 2.0 makes trading in a phone easy and fun.
Remote intelligence helps get a guaranteed buy-back value conveniently through an app.
Our omnichannel connectivity enables flexibility to have the device picked up or dropped off in store
And our common data layer helps care and retail reps continue where the customer paused and had a question.
Fast and flexible to deploy, the best practice MCE Trade-In 2.0 solution via app and retail can be delivered in 4-8 weeks, integrating with your legacy or at any stage within your digital transformation. Our market research shows that 70% of customers worldwide would be more likely to want to trade in with the MCE solution.
MCE Trade-In Research: U.S. Topline Report
Consumers have $200 billion in unused value from the phones sitting in their drawers, up to four per household and the average US household has over 4 old phones lying around unused.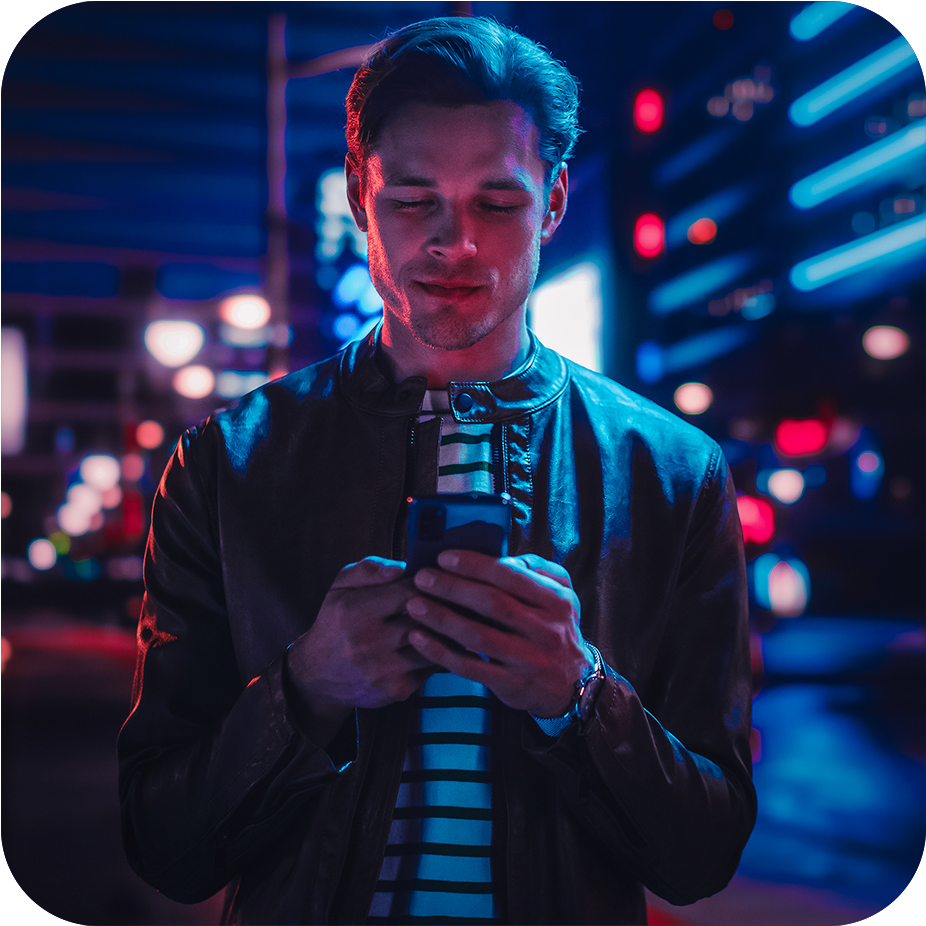 What's holding back the mobile marketplace?
The $200+ billion trade-in opportunity
Companies that chose MCE for their trade in solution
Our customers and partners chose MCE due to the differentiating, easy to implement, and end-to-end platform-based solution.
What happens when you give customers a price guarantee?
Vodafone UK guaranteed prices. Trade-ins doubled.
In an industry first, Vodafone UK launched an innovative new app, ahead of the 2020 iPhone launch. With fast and highly accurate, AI-enabled screen grading, the My Vodafone app, powered by the MCE SDK, enabled customers to assess their mobile phones' cosmetic condition at home or on the go.
Grade the device objectively, so you can guarantee the price accurately
Given that 29% of price quotes in the US change from quote to actual bill credit, it's no wonder that only 38% of mobile customers trust their operator to give them a fair price. The reason for the change in price? Inaccurate, unreliable cosmetic grading of devices.
A fast and accurate AI-powered cosmetic device grading tool that puts users in control ("remote grading").The solution is omnichannel, which allows you to start at home and finish at home or in the store.
Get guaranteed pricing in under 3 minutes
Our remote device grading solution is lightning fast because it's fully automated and doesn't require a full test schedule. It's super accurate because of objective grading, with less than 5% variance that allows you to confidently guarantee the price.
Engaging the customer in establishing the price guarantee elevates or increases the digital-first from typically 10-20% to 50-60%, which increases customer loyalty and attracts switchers.
Trade-ins are an enormous opportunity for operators, and there are two ways we help you capitalize on it. The first is by ensuring that the used devices you trade deliver higher margins. The second is from the marketing side through self-financing benefits.
Commissions
Conversion
Processing
Variance
Subsidies
Replacement cost
Insurance
Business management
Transactional NPS due to seamlessness
Fewer surprises for customers
Conversion rate
Market development funds of OEMs
Reduced rework
Less friction
History awareness
Margin optimization (multi-trade platforms, targeted refurbishment)
Campaign promotion through a promotion console
Take instant control over promotional campaigns to drive trade-ins.
Deploy consistent channel promotions in real-time, per eligibility guidelines you define and redemption options you select. The MCE promotion engines enable every marketer to respond in real time to changing marketing conditions without involving their IT colleagues.
Deliver a competitive, guaranteed 'best' price through our multi-trader marketplace
MCE multi-trader marketplace accelerates circular economy benefits
This innovative auction-led approach to trading achieves maximum clarity and transparency on the buyback price. Traders set their prices, and the system bids instantly on devices that meet their requirements, ensuring you get the maximum amount for each device – which you can pass on to your customer.
This newfound clarity uncovers new opportunities to optimize your relationships with outsourcing partners across 4PL, insurance and trading.
You may also have internal quotas to fill for insurance replacement devices and other programs. Our system ensures you get the best value from the devices you process – whether it's higher margins from the marketplace, or more devices of a certain model and grade to meet your own internal quotas. This helps you enjoy the benefits of a closed economy, allowing a more predictable supply of internal seed stock for replacement devices or to serve your enterprise customers.
Deploy a complete trade-in ecosystem, without the investment
Trade-in as a Service allows you to transform your business with a comprehensive Trade-in ecosystem – with zero risk. Our out-of-the-box solution is designed to give you all the benefits of trade-ins, but as a managed service. It's a trade-in program with maximum impact and minimum effort.